 Welcome to Old Tiger Stables

We offer an extensive range of riding lessons and training - it doesn't matter whether you are a complete novice, wanting to improve your riding skills, or wishing to learn a new discipline, our qualified instructors will be able to help you. We have a wealth of experience and knowledge with our aim being to ensure that all our clients enjoy an excellent equine experience.


Learn More
Riding Lessons, Livery and so much more!
Riding Lessons and Hacking
We offer a range of lessons from complete beginners to a more advanced level in dressage, show jumping and eventing. We have qualified instructors who have their own personal wealth of experience and will teach to your preferred level.
Riding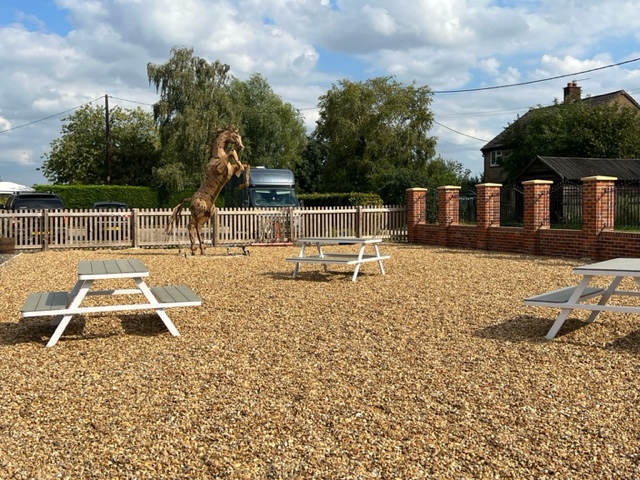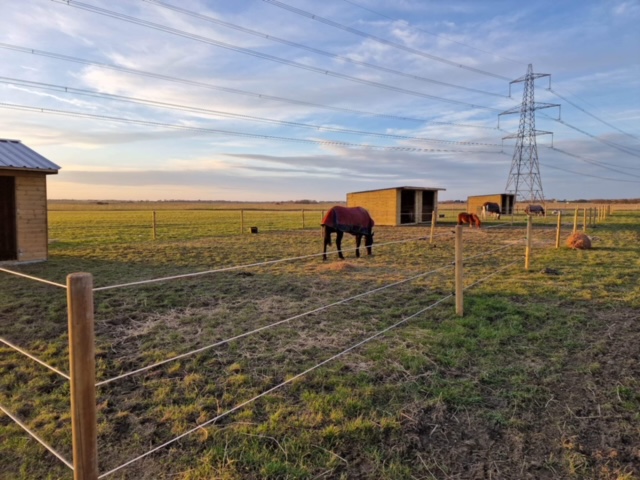 Livery
We have full livery, working livery and D.I.Y livery available at the stables. We offer grazing in the summer months and more limited turnout in the winter. We are able to offer help with turning out, feeding, mucking out etc.
Livery
Training Courses
We are an ABRS approved coaching centre, which means we can offer training and advice towards ABRS equine qualifications. We are also approved by the RDA and we run our apprenticeship scheme through KEITS for those wanting to gain qualifications in the horse industry. We can offer training towards any type of equine qualification.
Courses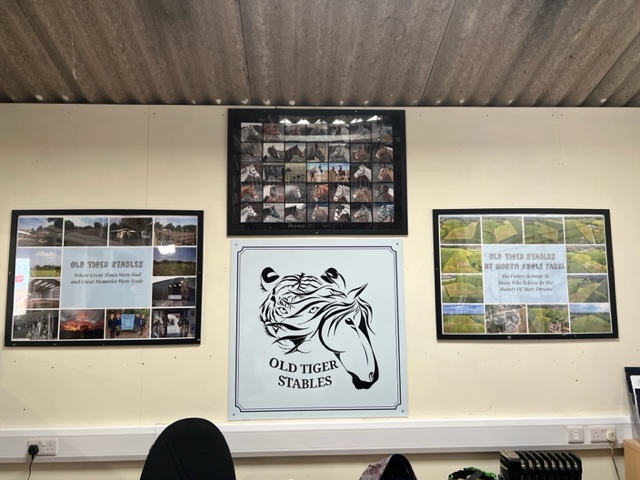 About Us

We have a wealth of experience and it is our aim to ensure that all our customers enjoy an excellent riding experience. We are A.B.R.S (Association of British Riding Schools) approved, RDA approved, Pony Club approved centre and an approved training centre for KEITS. We are also aiming to be able to offer much more training and therapy from the ground with our horses and ponies for those with special needs and disabilities.

We have around 35 horses and ponies available in the riding centre - we're sure we'll have a horse or pony that will be just right for you. We offer mostly D.I.Y. livery and also part, full or working livery and we will be happy to discuss your personal requirements with you. We offer birthday parties too.

Our facilities on a 26 acre site include 2 x floodlit outdoor arena's, fabulous reception area and classroom for training. Great hacking and friendly staff waiting to give you the best experience with wonderful horses and ponies. Our staff and instructors are all qualified and very knowledgeable with their own individual experiences of riding themselves that they can give you. We work in a safe environment and specialise in offering private or small group lessons in order to ensure we're maximising our quality of instruction and actually teaching you.

If you are thinking about learning to ride, or are looking for somewhere to stable your horse, why not come and have a look around? We welcome visitors and would love to show you around - contact us to arrange a visit.


Read More About Us
The whole Old Tiger organisation are very knowledgeable and helpful, with the added bonus of Lorraine living on site, gives peace of mind for any horse owner in case of emergencies. I would highly recommend Old Tiger Stables, whether for lessons or livery services.
I've been riding regularly at OTS, including loaning, lessons and Grown Ups Club now for nearly 3 years. It's far more than just lessons, I feel like I am part of a big, supportive family.
The instructors are not only highly skilled but also incredibly patient and attentive, and have taken time to build my confidence, grow my skills and ensure it's a lot of fun, which is not an easy balance.
For me it's not just about the riding – the love and passion that the whole OTS team have for all of their wonderful horses is amazing, they have encouraged me to get involved and I've grown a really strong bond with the horses, in particular Smurf!
I can't recommend OTS highly enough, it's made the biggest difference to me in so many ways and I'm happy to be part of the OTS family.
Elle loves her riding lessons at Old Tiger Stables. The instructor is so understanding of her struggles and has helped her gain so much confidence. Elle loves the horses and it is her happy place. I can't thank them enough for what they do for Elle. All wondering caring people and horses. What a amazing place.
My husband and I got into riding just over 2 years ago, after friends of ours had been riding at OTS for almost 20 years and talked very highly of the place. We could see why straight away - such a friendly welcome for ANYONE, regardless of age. We love our teacher April, who is such a good listener, delivering exactly what we want.
I can't speak highly enough of this riding school. The staff are all very knowledgeable and they will always take the time to help, not just with my riding, but any questions on stable management etc. The horses are all in excellent condition and are never overworked. The atmosphere at the yard is incredibly friendly, while still professional.